ELLIOTT & ASSOCIATES, Ltd.
|
home


Computer Crimes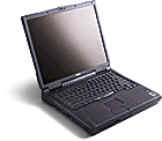 Have Computer, Will Travel
(the cyber crook motto)
In today's world, technology has evolved to the point that the computer has become the single most important tool for the individual, whether at work or at home. As such, CYBER CRIME, the term given to the new and innovative crimes which take advantage of this new technology are rising dramatically. Computer crimes and computer related crimes have increased a hundred percent over what it was just a couple of years ago. These crimes include network intrusions to alter, steal, disable, or destroy information on a computer system; cyber stalking of victims anywhere in the world, financial crimes over the internet, child pornography transmitted via the internet and the theft of intellectual property which can be facilitated with the use of the computer. Whether it is the CYBER CRIMINAL trafficking in counterfeit goods or some huckster selling bogus stock on the Internet, the computer has now become one of the main tools of the CYBER CRIMINAL.
The computer can be utilized to solicit people over the Internet. The computer can be used to manufacture bogus and fictitious documents of authenticity in the sale of counterfeit goods. The computer has made identity theft a hobby with many criminals and lest we forget the stalker, who now has another avenue to follow in their quest to harass and intimidate someone. However, as the computer has become more important to the criminal in their efforts to steal your money or harass you, so has it become a major piece of evidence in the prosecution of CYBER CROOKS. Yes, while the computer has made committing crime much easier, it has also become the main instrument in the demise of the CYBER CRIMINAL. Now criminals who utilize the computer and Internet have become aware of the fact that local law enforcement now has the expertise to track them down and put them away, so what have they done? The CYBER CRIMINALS have gone global. What with the explosive growth of the worldwide Internet, computer crimes increasingly are prone to have international dimensions. The CYBER CRIMINAL who was in New York or Miami last week is now in Singapore or the Cayman Islands, well out of the reach of local law enforcement.
How does someone perform a CYBER CRIME investigation on the international level, they contact ELLIOTT & ASSOCIATES, Ltd. ELLIOTT & ASSOCIATES, Ltd. has both the expertise and the worldwide contacts and sources needed to investigate the borderless nature of CYBER CRIME. Bill Elliott, a principal in the company was trained by the Federal Bureau of Investigation (FBI Certificate) to conduct investigations involving the use of computers and computer fraud. Whether it is an operation working out of Hong Kong or Berlin; Sydney or Toronto; or some place not even on the map, ELLIOTT & ASSOCIATES, Ltd. has the expertise and people on the ground to gather the evidence or information quickly.
Contact us with your concerns, we can help.

Click to E-mail
PO Box 13282
Albuquerque, New Mexico 87192
USA
Call Toll Free
1-800-538-0111
(USA or Canada)
or
1-505-293-8896
Copyright 2010 ELLIOTT & ASSOCIATES, Ltd. - All Rights Reserved