ELLIOTT & ASSOCIATES, Ltd.
In Business Since 1990
Your New Mexico Connection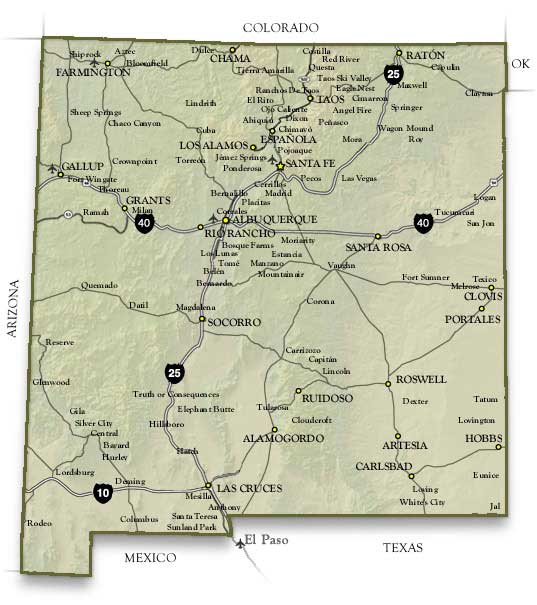 ELLIOTT & ASSOCIATES, Ltd. is a licensed private investigation agency serving all of New Mexico from its base of operations in Albuquerque. From the Four Corners area to the southern border with Mexico, our investigators have conducted operations in just about every town and village in the state. From investigating homicides to locating missing persons, the personnel from ELLIOTT & ASSOCIATES have done it all. Yes, we have even investigated cases of cattle rustling.
The President of ELLIOTT & ASSOCIATES, Ltd. is Bill Elliott. Bill Elliott has been in the investigative business for over thirty (30) years in both the public and private sectors. Prior to starting ELLIOTT & ASSOCIATES, Bill was the Special Agent in Charge of the Albuquerque Office for the New Mexico Attorney General. During his tenure with the Attorney General, Bill was responsible for conducting investigations into everything from public corruption and voter fraud to major racketeering and trafficking cases. Bill Elliott is the only Certified Legal Investigator (CLIŪ) in New Mexico and is also a Certified International Investigator and Board Certified Criminal Defense Investigator. Bill was born and raised in New Mexico and knows both the people and their customs.
The Vice President of ELLIOTT & ASSOCIATES, Ltd. is Deborah Elliott. Debbie Elliott has been conducting investigations in the private sector for over thirty (30) years and into everything from employee theft to missing persons. Deborah Elliott is a Certified International Investigator. Debbie Elliott is also a native New Mexican who can trace her roots back to the Conquistadors who originally explored New Mexico for the King of Spain.
When you need an investigation conducted in New Mexico you need people who have the contacts and resources to get the job done and done right. The people you need are Deborah and Bill Elliott.
ELLIOTT & ASSOCIATES, Ltd.

PO Box 13828
Albuquerque, New Mexico 87192
USA
800-538-0111
(USA & Canada)
or
505-293-8896

New Mexico Licensed Private Investigator #1107