ELLIOTT & ASSOCIATES, Ltd.
|
home


Technical Surveillance Countermeasures




Is there any real threat from someone listening in on your conversations or private meetings? The simple answer is YES.
Whether it is the old fashion way of simply putting ones ear to the wall or window or the 21st century method of utilizing electronic listening devices, the act of eavesdropping is a very real threat in today's world.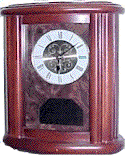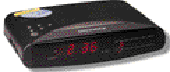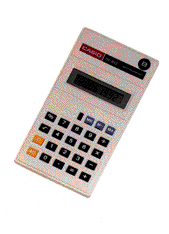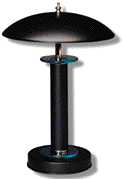 What does each of the objects above have in common? Each one of these items can be used to conceal an electronic listening device (bug) or even a pinhole camera. A listening device can be implanted in almost anything, from the light switch on the wall to the book on the shelf. From the clock on the desk, to the lamp on the table. Bugs can be disguised as pens, calculators, computer speakers, radios, or placed in gifts. They can be installed in fax machines and/or photocopiers in order to intercept and transmit images. A telephone bug or tap can be placed in such a manner as to listen in on both room and private telephone conversations.
You are asking yourself, what does a bug look like? Here are just two (2) examples of electronic listening devices. The first one is a device that can be placed either inside a telephone or along the telephone line. This device draws its power straight from the telephone line and can listen in on conversations for months. The other device is a transmitter which, in this case is powered by a nine-volt battery. This device can transmit for a period of time anywhere from a couple of hours to several days. There are similar devices which can be wired into the electrical wiring of a residence or business, thus permitting the listening device to operate almost for ever.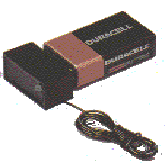 With the advent of the Internet, the sale of electronic listening devices has increased with ready availability from various countries worldwide. In many countries it is perfectly legal to sell an electronic listening device. Additionally, electronic listening devices can be easily obtained in the United States from various electronic parts manufactures and suppliers selling wireless microphones and baby monitors. It is a simple manner for someone to go the one of these suppliers and obtain a start and stop device for a recorder which can than be placed on the telephone line. A common baby monitor can be re-engineered into a smaller listening device and made to transmit over the electrical lines of the facility or to transmit its sound through the air to a receiver.
You are saying to yourself, well that's fine, but there is no reason for someone to listen in on your private conversations. You remind yourself that you are not involved in secret government operations and your company is not engaged in any sensitive type negotiations or the development of any new products. You tell yourself that you are just being paranoid and letting your imagination run away with itself. While it is true that major increases in industrial espionage have been occurring in the business sectors worldwide, the threat from the average Joe on the street has also been increasing. From your neighborhood hobbyist who monitors cordless and cellular telephone calls to the boyfriend who wants to keep tabs on his girlfriend, the use of electronic listening devices is increasing.
ELLIOTT & ASSOCIATES, Ltd. has personnel on staff that have over thirty (30) years of experience in both the placement and locating of technical surveillance equipment. Bill Elliott was originally trained as a countermeasures technician in order to locate bugs and taps. Later Bill Elliott received training from the government in order to place technical surveillance devices and equipment under what is commonly referred to as Title III (court authorized) authority.
ELLIOTT & ASSOCIATES has the latest electronic equipment with which to conduct the necessary search and couple this with the eyes and ears of its personnel and you can rest assured you will be receiving quality service. Over the years, ELLIOTT & ASSOCIATES Ltd. personnel have conducted hundreds of countermeasure searches and have located everything from the well placed baby monitor to an extremely sophisticated telephone monitoring system capable of being monitored from any place in the world.
If we can be of service, please contact us at
800-538-0111
or
505-293-8896
Please as a reminder,
do not call us from any area you suspect is compromised or use a telephone you believe is bugged.