ELLIOTT & ASSOCIATES, Ltd.
|
home


News


Stolen Ancient Indian Artifacts Recovered
Bill Elliott, President of ELLIOTT & ASSOCIATES, Ltd. reports that through investigation several ancient Anasazi artifacts stolen from the All Tribes Historical Museum in Grants, New Mexico have been recovered. According to Elliott, in January of 2004, the museum reported to Grants Police the theft of nine (9) prehistoric pieces of pottery. The items taken included a water pitcher, a ladle and various pots and bowls dating from the Anasazi period. Several of the items taken had been on loan to the museum. Elliott reports that of the nine artifacts stolen, seven (7) have been located and returned to the museum.. According to Bill Elliott, three (3) suspects responsible for the thefts have been identified and that information developed during the course of the investigation has been turned over to state and federal authorities for possible prosecution of the parties involved in the thefts.
Anasazi (Ah-nah-sah-zee) is a Navajo word usually translated as the "Ancient Ones" and is used to identify the people who inhabited the Four Corners area of the southwest from about AD 1 to about 1300 AD. Indian artifacts are among the most sought after collectibles on the market today. Items which sold for as little as $50 just a few years ago can now sell for several thousands of dollars.
Among the items stolen and since recovered were a water pitcher, a ladle and the painted pot pictured below.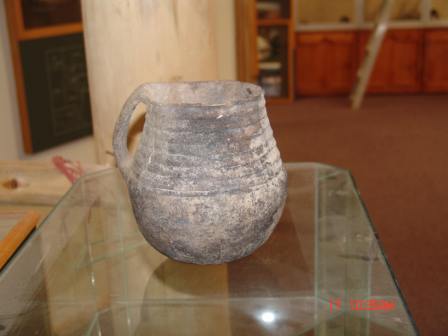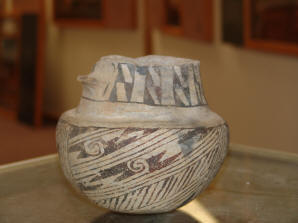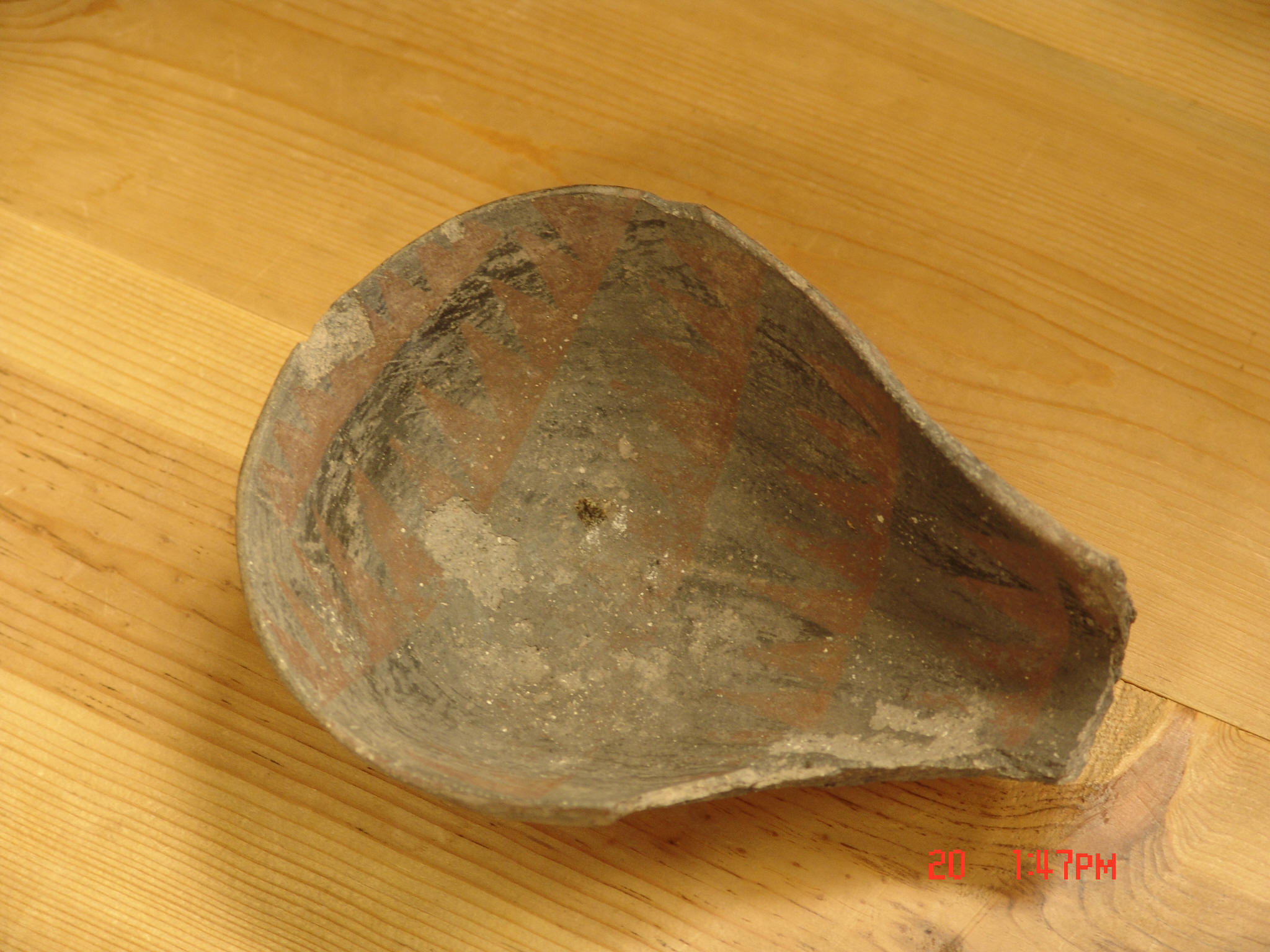 According to Bill Elliott, the investigation into the thefts is continuing with emphasis being placed on recovery of the two (2) ancient artifacts still missing. Elliott asks that anyone with information concerning this theft and/or the location of the missing pots contact him in Albuquerque at 1-800-538-0111.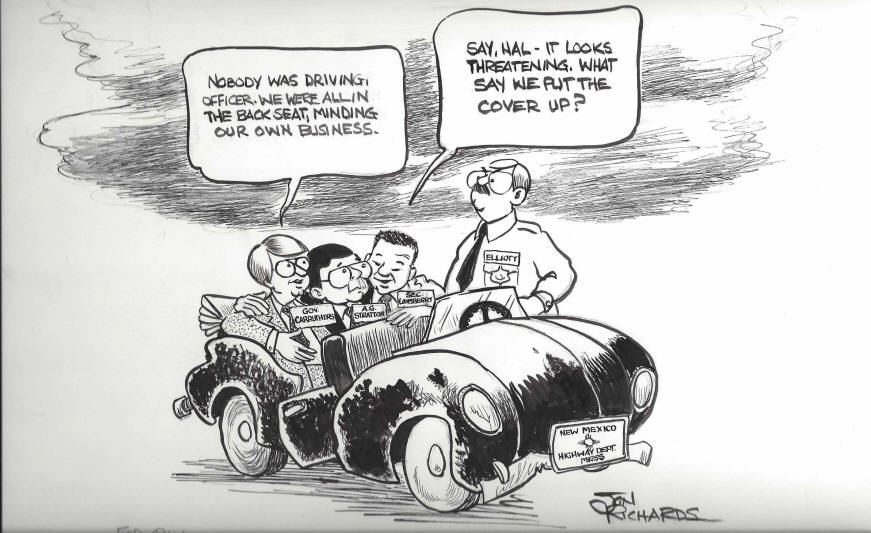 Originally appeared in the Santa Fe Reporter October 1990