ALBUQUERQUE PRIVATE INVESTIGATOR
Your New Mexico Connection
EXPERTS IN FINDING MISSING PERSONS

MISSING PERSONS

They are out there somewhere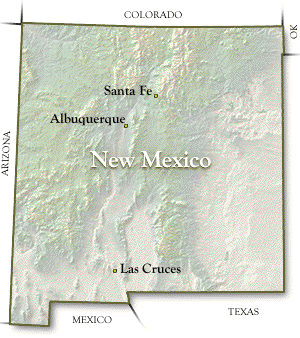 FINDING PEOPLE FOR FORTY YEARS
While New Mexico is the fifth largest state in land area, it is one of the least densely populated states in the country. This may be what attracts so many people to our state who wish to hideout. Whether it is from law enforcement or from everyday life, New Mexico's high mountain villages and low desert towns and villages are heavens for those who wish to disappear. ELLIOTT & ASSOCIATES has the experience and ability to locate these people and check discreetly that they are well and doing OK, or that there are problems and they need assistance.
Whether it is a runaway child or missing adults, ELLIOTT & ASSOCIATES, Ltd has found them.
We have tracked runaway children all around the country and found missing adults everywhere from motels and apartments to camp sites in the National Forest.

ELLIOTT & ASSOCIATES has searched for missing persons all around the state of New Mexico, the country and for that matter we have on occasion even searched the world to find the missing.
CALL US NOW
ELLIOTT & ASSOCIATES, Ltd

(800) 538-0111
USA or CANADA
or
505-293-8896
NEW MEXICO LICENSED PRIVATE INVESTIGATOR #1107
Elliott & Associates, Ltd in business since 1990